Credentials
Turf Tek Lawn & Landscape "Custom-Quality."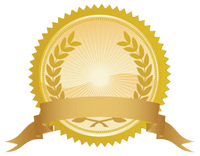 Founder and President, Dustin Young, founded a lawn & landscape company in 1996 known to many as One Guy & a Mower.  Due to the growth of the company, in 2001 Turf Tek Lawn & Landscape replaced the name of One Guy & a Mower.  After all, it doesn't make much sense to call yourself One Guy & a Mower if you've got more than one guy!  The only thing that changed though was the name.  When we say "Custom-Quality" that's what we mean.   We are a full service firm offering a wide variety of services that are custom tailored to your needs.  Our services range from: mowing, landscape design and installation, irrigation, power washing, aeration and verti-cutting, fall clean-ups, retaining walls, accent lighting, finish grading, shrub trimming, landscape renovation, new lawn installation, and more!  If it involves the exterior of your home or office, we do it!  Our unsurpassed quality and close attention to detail still remains today just like it did back then.  Founder and President, Dustin Young, is a 2002 graduate of Lee's Summit High School.  After graduating Dustin enrolled in the Horticulture and Agribusiness program at Metropolitan Community College's Longview Campus.  Having taken these classes, Dustin passes along the latest and most up to date green industry practices and know how to you.
Insurance
Your home and its landscape are one of your biggest investments.  At Turf Tek Lawn & Landscape this is something we take very seriously.  This should be important to anyone choosing a landscape maintenance firm. Many home owner insurance policies specifically exclude damage caused by uninsured contractors hired by the home owner.  You can rest assured knowing that Turf Tek Lawn & Landscape is fully licensed and insured for your protection.
Mow High, Often and With Sharp Blades

Mowing high–that is, keeping your lawn a bit long–will produce stronger, healthier grass with fewer pest problems.
Longer grass has more leaf surface to take in sunlight. This enables it to grow thicker and develop a deeper root system, which in turn helps the grass survive drought, tolerate insect damage, and fend off diseases. Longer grass also shades the soil surface keeping it cooler, helping it retain moisture, and making it difficult for weeds to germinate and grow. (more…)
The Autumn Blaze Maple
The Autumn Blaze Maple is one of the most popular new tree introductions in history. Brilliant fall color without the mess and maintenance! You plant it and forget it. Municipalities love these trees because they are very disease-resistant, even for maples. They're not bothered by car exhaust and they don't drop seed pods. (more…)